Did your parents, or grandparents, tell you often to "count your blessings"? This was something I didn't understand at all as a kid. But is there a kid who does? When you're a kid, the world is all about you. You don't have the maturity to think about others outside your circle. Everything you need is given to you. So it made it harder to count your blessings, and easier to take things for granted.
I was in a propane explosion when I was nine years old. Although this almost killed me, and left me with scars all over my body, as a kid and teenager I didn't think I was lucky. Sure I was glad I didn't die, but I didn't consider surviving a blessing. I mean, I had scars all over my body. I looked like and felt like a freak. What the heck did I have to be grateful for? I remember crying in the hospital and after going home asking why did this happen to me? I was in so much pain. Physical, emotional, mental. Everything hurt…I had nothing to be grateful for.
But then I grew up. I realized the explosion was quite serious and I could have very easily died or been blown into a wall and hurt even more than I already was. I've met burn survivors who lost fingers, noses, ears. Burn survivors who can't walk or talk very well anymore. I got away with having scar tissue. For this I am grateful.
Enough about me for a second. We live in a sometimes greedy, selfish, egotistical world (not all the time, but more and more). What if, every day, we took the time and gave something that we're grateful to have, to someone who doesn't have much? I'm not talking about giving money or goods away all the time. I'm talking about things like giving someone a smile who looks like they're not having a good day. A smile is something so simple, and I bet you that it'll make someone's day – and they'll be able to turn around and be grateful for that.
Seeing a parent struggle with kids and the grocery cart in the parking lot. Why not offer 5 min of your time and offer to help load the groceries in their vehicle for them. I'm certain that parent will go home and re-think about what you just did and they'll be grateful for your kindness.
If you just can't make someone else's day, and give something that you may take for granted to someone who would be thankful for it, then we need to at least count our blessings more often. I try to count my blessings every day. I am SO blessed! I have a roof over my head, food in my fridge, clothes on my back, three amazing kids, a loving and supportive husband, and an incredible family. But I'm far from perfect – I know there are some things that I have that I take for granted.
So, with that said, I would like to propose the following: Thankful Thursday. Every Thursday I will post a status, or photo, or video about something I am thankful for that day. Or maybe something I'm grateful for earlier that week. Or last year. Or 10 years ago. It doesn't matter when or what it is – as long as we take the time to appreciate all that we have, and if/when possible, share with someone a little less fortunate.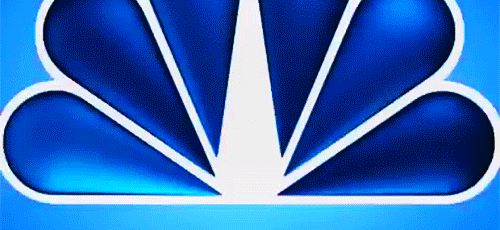 Every one is going through something at one time or another. Take a minute. Pause. Breath. And just remember, that there is someone in the world fighting to survive. So at the very least, you can be thankful that you have breath in your lungs. One breath at a time.